Professional Letterhead Printing & Design
With any business, it is customary to send correspondence on company stationery. You will need a letterhead on your business stationery that represents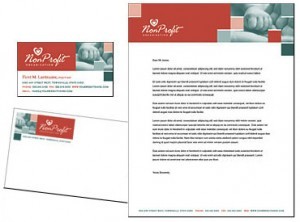 your companies' professionalism and branding. A letterhead refers to the company name and/or logo and the company address information that are always pre-printed on business stationery.
The letterhead that you use for your business will reflect the image that others form about your company. It is important that the design you create for your letterhead reflects the image you want conveyed. The design you use for your letterhead should express your company's personality.
The professionals at Quickprint Business Center have been helping local businesses with their letterhead printing and design needs for over 26 years. For help with your letterhead printing and design complete our online request form or for the fastest response call us today.